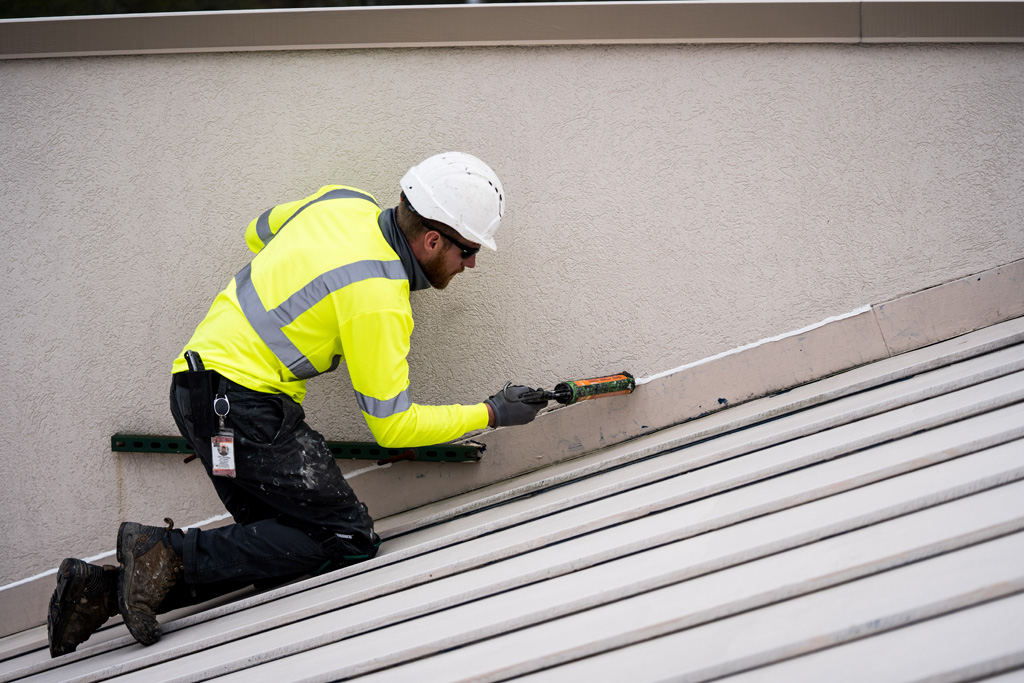 Having a roof warranty is a common assumption for most roofs that are less than 15 years old. However, not knowing how to utilize that warranty could be costing you. Below we will explain what it means to request a warranty work order and how to ensure you're taking the right steps to get your roof fixed right the first time.
Unfortunately, roof leaks happen, regardless of the age, location or what system was installed. There are many reasons your roof system could fail, but knowing how to correctly route the service request will save you money and ensure your roof remains under the manufacturer's warranty.
Step 1: Have your roof warranty documents within reach.
Every manufacturer's warranty document will explain how to dispatch a leak, however, there are a few things you need to have available before you make the call or online request:
Building information including address and unit/tenant
On-site Point-of-Contact
Description of the leak
Building warranty number
Step 2: Define who you want to respond.
Almost all manufacturers will default to the installing contractor to respond to a leak request for the duration of the warranty. If you have switched servicing contractors between the time your roof was installed and now, you can request a different contractor as long as they are certified with the manufacturer. If you would like to make a permanent change your manufacturer can assist, however the building owner must make this request, your contractor cannot.
Step 3: Don't assume everything is covered under your warranty.
Just like any warranty, there are exclusions. Basic maintenance is required by almost every manufacturer. What that maintenance is can be different based upon the system, warranty or location. Below are some typical items that are NOT covered by your manufacturer's warranty.
Punctures – Foot traffic, falling debris or any other items that puncture the membrane.
Wall/Brick Issues – Your warranty is specific to the membrane and not any other connected surfaces (Unless otherwise defined in your warranty)
Sealants – Caulking and other sealants typically have a life of 3-7 years.
Metal – Roof warranties typically end at the roof membrane's termination point.
Fasteners – Fasteners move with weather and stress and should be inspected regularly.
Step 4: Be able to provide documentation.
Depending on your roof warranty, the manufacturer may ask for inspection documentation to ensure the roof is being serviced. This can change based upon the warranty issued, but most do require the owner to keep copies of the annual inspections should an issue arise during the warranty period.
Below are links to electronically request a warranty work order from the most common manufacturers in the industry;
If your manufacturer is not listed, please contact your local Holland Roofing branch and we will help ensure your leak gets addressed and you follow the manufacture's requested process. Contact us today to schedule an annual inspection or service!